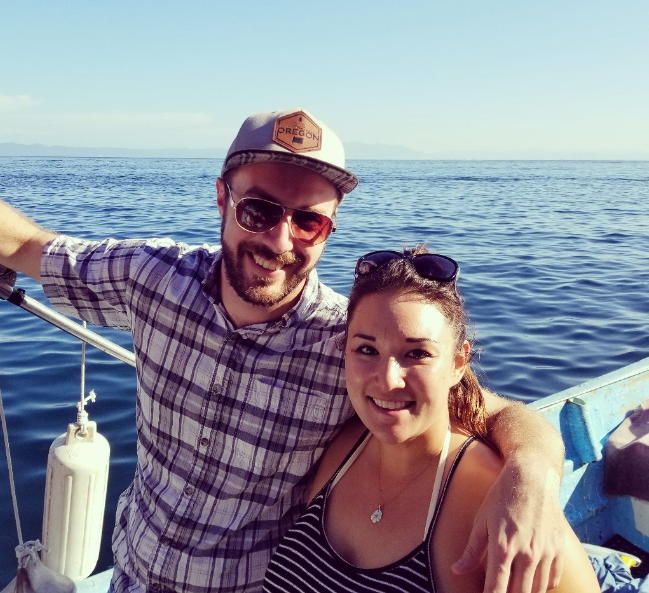 SuskiaV
Wonderful way to see Saigon!!!
Natalie and Vincent were fantastic tour guides. They took us to many different places to try local Vietnamese dishes. All of them were very tasty. Natalie and Vincent also had a ton of information about the city and would tell us about each area as we rode by on our scooters. We went to a Chinese temple that was very interesting and saw some of the oldest apartments in Saigon. It was a fantastic way to see a lot of the city in just a few hours. I would highly recommend this tour to anyone coming to Saigon/HCMC!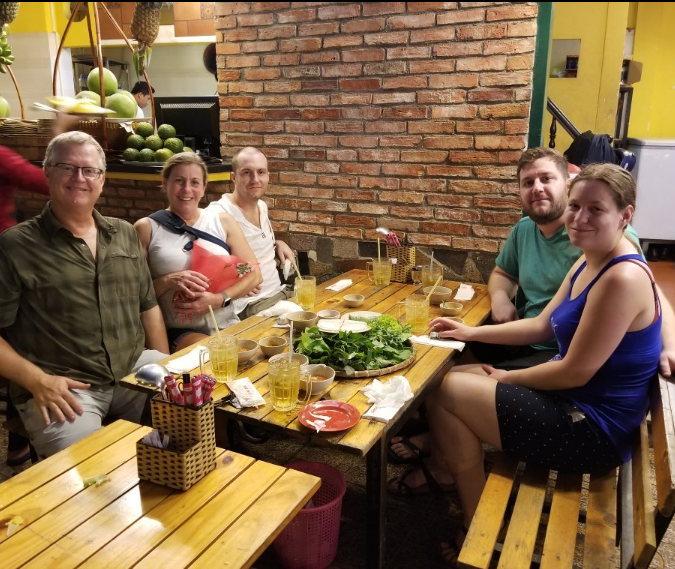 Rod W
Amazing
What a great night . Our guides were simply amazing. Informative , funny and some of the most joyful people I have ever met . The food was outstanding and I suggest you show up hungary as the quantity was only match by the quality. Driving through the traffic was a true thrill and we felt safe the whole time. I highly recommend the experience. Age is not relevant as we were 24 to 59 and it's fun for all. Didn't want it to end ! We looked at ten tours and am confident we got the best !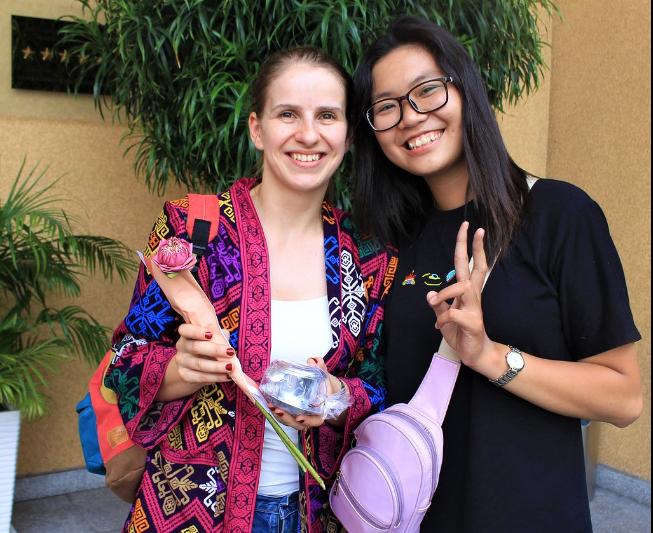 AlexandraDako
Saigon Morning Adventure with Trang!!
I had a great time with my tour guide Trang from Vietnam Street Food tour. She picked me up at the hotel, she explained to me what we are going to experience during our time together and went for an adventure. I felt very safe with Trang, she is an experienced motorbike driver. The helmet is provided by the tour agency as well and it is included in the price.
We started our tour with traditional Vietnamese breakfast (beef noodle soup), drank traditional coffee, tried Vietnamese pancakes and many others...Vietnamese pancakes love at first bite. Trang explained to me how to eat the traditional dishes with all the herbs and salad leaves they come with it most of the time. The tour is not just about the food, but you will stop at the flower market as well, and floating market to buy some fruit or just to drink fresh coconut water. I was told by my guide interesting stories and facts about the places we were passing through.
Trang is a very friendly tour guide and approachable. Ready to answer any question and provide you with extra tips what to see, do and try in Saigon. I had a great time with her and I would recommend the tour to everyone, my friends, family...simply everyone. Just bring with you empty stomach :)
Thank you once again for the amazing new experience!
Tracey S
Best way to see city!
We booked this tour as we had done something similar in Hanoi. We weren't disappointed. Our tour guides Geri and Snow were fabulous. They safely made their way through the chaos of Saigon ensuring we were okay and knew where we were at all times. They took us to various eating locations as well as landmarks. Food was authentic and really flavoursome. My favourites were the huge pancakes and the scallops. Would highly recommend this tour. Great value for money and you will see parts of the city you wouldn't find normally.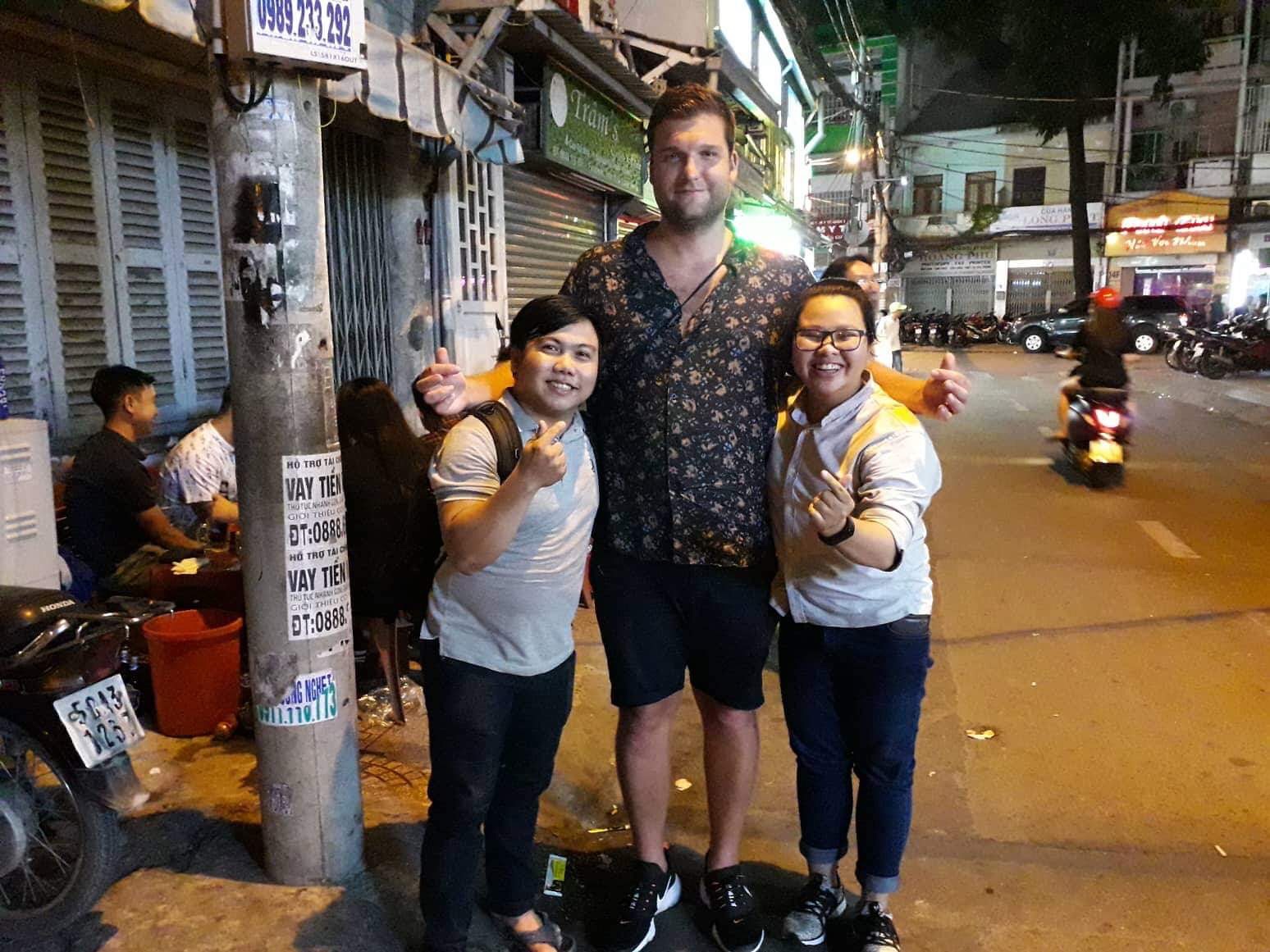 Patrick
Amazing Night!
My girlfriend and I went on the street food, night tour on bikes and it didn't disappoint.
Our guides Anh and Vincent were so friendly and full of energy that it felt like we had known them ages from the get go!
We learnt so much about the food, culture, lifestyle and even Korean Pop!!!
Food was amazing (make sure you don't have lunch) and the bike riding exhilarating yet very safe.
The next day they followed up with an email with lots of useful info to help us with the rest of the trip. Couldn't recommend this evening more.